are both fast pace action sports and a goal game played by all ages and gender. Soccer likewise most known as football while rugby on the other hand evolved also from soccer but with different versions, the league and the union. Though both originated in U.K., the popularity of these sports is well-known worldwide in which the world cup competition internationally organized by FIFA that held every four years.
Playing these sports like other known sports requires a thorough game plan and a battling tactics to win the game. It needs a lot of force and endurance since all the body parts involved here, definitely players must physically fit and has a solid muscle to be inclined to do such technical skills like kicking, running, passing, tackling. Both rough games and can turn violent at times but beyond that extremities, these free flowing games also have a certain differences.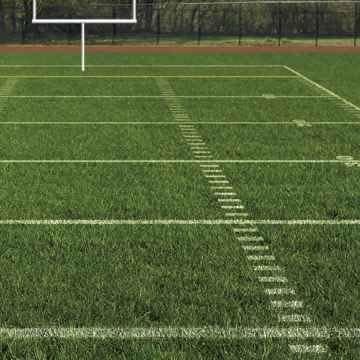 Both sports played in a grassy rectangular field where a soccer field usually can be between 295 to 393 ft in length and 147 to 295 ft wide. Centered on each line is a goal 8 yard wide by 8 ft high backed with netting and an 18 by 44 yd penalty area sits at the end of each soccer field. While the rugby field measures 328 ft in length with an additional 72 foot long goal area also called a "try" area at each end.
In soccer, a team consists of 11 players, a goalkeeper, two fullbacks, three halfbacks and five forwards.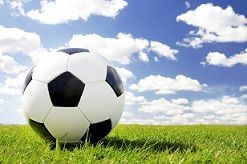 And it's controlled by referees. Ball to play should be round and waterproof material, made of leather with a huge stitched hexagonally and pentagonal in shaped.
The basic rule in playing this game should advance the ball with the feet and can also be manipulated with other parts of the body
except the hands and arms. Only the goalkeeper can pick up the ball. Player should pass the ball forward, backwards or either side. To win in this game a goal is scored by kicking the ball into the net behind the goal post. The team with the most goals wins after 90minutes.
While in Rugby since it has a two versions, the Rugby league and Rugby Union. Rugby league consist of 13 players per team and 4 substitutes, whereas the Rugby Union is made up of 15 players per team, 8 forwards who concentrate on winning possession and 7 backs whose chief job is to advance the ball. It is played with an oval shaped leatherette ball technically a prolate spheroid made of four panels. Players advance the ball by picking it up and running with it. The players also allowed to throw the ball from player to player but forward passes are strictly prohibited, it must only go sideways or backwards. There is no offense and defense, all must be able to play both positions. The main goal of these games is to score as many goals in the opposing team area as possible in two 40minute halves. There is no substitution of players unless severely injured and during halftime.
However, rugby and soccer also needs a few requirement of equipment to be in the ball game. And aside from ball, cleats are really necessary especially in most organized leagues to give them a comfortable grip in a hard turf. But cleats used between these sports are quite different. Moreover, players must wear shin guards which are worn under socks. A rugby shirt (also known as "jersey") and shorts are also include as the basic items needed in rugby. Protective equipment is optional. In rugby, it's compulsory to use a mouth guards and be armored with head gear and chest pads for female players.
So if you're an avid supporters of these sports and in searched to get advance on extreme fun and excitement that offers a promotional coupons and discount vouchers. Take a hit on the link below to get ahead in the ball game. It also offers soccer and rugby equipment needs as well as the latest style apparel in high quality yet affordable prices. Specialize in bringing you the best finds you are looking for!