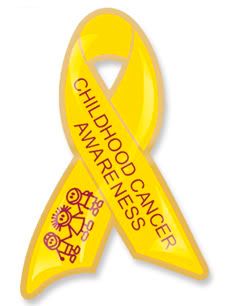 Childhood cancers have different kinds but have different signs, symptoms and treatments. And the types of cancer found in children are significantly different from adult cancers. It arises from the primitive cells and tends to be more aggressive than adult cancers. That is why childhood cancer is rarer than adults. And because children are still in growing stage they often have special physical and emotional needs. Right this circumstance, they should not face the battle alone.
Children are often treated at specialized centers by team specialists who know the difference between childhood and adult cancers. The team specialists include pediatric oncologists, surgeons, radiation oncologists, pediatric oncology nurses and nurse practitioners. Among the most common childhood cancers are leukemia's, lymphomas, brain tumors, and bone cancer. Each of these cancers also occurs in adults, but tends to strike more commonly on the lung, colon, breast, prostate and pancreas. Elsewhere, a lot of adult cancer are acquired cancers caused by environmental damage, smoking, obesity, etc.
Moreover, to increase public awareness about this illness, In US, 2008, September 13 was designated as "National Childhood Cancer Awareness Day," while in the Philippines April observed as Childhood Cancer Awareness Month,one of the 30 days in which we rededicate our efforts to conquer childhood cancer and honor all the young warriors and their family's efforts to combat this devastating disease.This month highlights the different types of cancer assailing these children- leukemia, lymphoma, retinoblastoma, wilms', tumor and brain tumors.
Thousands of Filipino children each year are diagnosed with some type of cancer which constitutes 40 to 50% of the population; the proportion of childhood cancers represents 30to 10% of the total. Survival rate is only 10 to 30%. Of ten who are diagnosed, only two or three have the chance to survive. IN contrast in the developed countries, it is less than 1%. Childhood survival rate is as high as 95%. Although there are advances in treatment resulted in improved childhood cancer survival rates, the bad news is the number of children being diagnosed with cancer is on the rise.
Growing number of deaths are caused by poverty and financial issues, mostly the low income families cannot afford the high costs of medication, nor the best available cancer treatment. The cost alone for a single chemotherapy session for a leukemia patient can range from P5,000.00 to P12,000.00 pesos. An average of two and a half years is needed to complete a whole course of leukemia treatment. Most cancer patients seek consultation only at advanced stages.
However, children afflicted with cancer can be save with early detection, proper treatment and ample knowledge about the disease. Aside from genetic condition, radiation treatment (chemotherapy), other factor that causes or might increase the risk of cancer to children we have to consider and be cautious about is the environmental factors. Experts acknowledge that over 90% of all cancer diseases are caused commonly of the products contain chemicals that are carcinogenic.
Take also a visit in this link http://tiffanyhope.multiply.com/journal/item/36
Sharing her humble insights, heartrending stories and photographs of cancer children who are on fight for survival, on quest for a cure and for healing.